O OSNIVAČU
Osnivač i ravnatelj Osnovne škole Kreativan razvoj s pravom javnosti je dr. sc. Martin-Tino Časl. Dr. Časl je rođen u Zagrebu 1955. godine, gdje je diplomirao i magistrirao na Prirodoslovno-matematičkom fakultetu. Akademski stupanj doktora prirodnih znanosti iz područja kemije stekao je 1985. g. obranom disertacije na Farmaceutsko-biokemijskom fakultetu Sveučilišta u Zagrebu. Znanstveni stupanj znanstvenog suradnika u kemiji stekao je 1990. g., a stupanj višeg znanstvenog suradnika u medicini 1994. godine. Poslijedoktorske specijalizacije obavio je u Japanu te u dva navrata u Velikoj Britaniji i Švedskoj.
Od 1979. do 1992. g. bio je zaposlen na Farmaceutsko-biokemijskom fakultetu u Zagrebu gdje je predavao Biokemiju i Preparativnu biokemiju studentima medicinske biokemije. Od 1991. do 2005. g. predavao je na poslijediplomskom studiju Medicinske biokemije na FBF-u u Zagrebu. Od 1. siječnja 1993. g. radio je kao Direktor istraživanja i razvoja u poduzeću za proizvodnju dijagnostičkih reagensa i biokemikalija. Od 1991. g. bio je Glavni istraživač projekta Ministarstva znanosti iz oblasti medicine. Na Projektu je sudjelovalo 30 znanstvenih suradnika iz vodećih kliničkih bolnica Hrvatske. Dr. Časl je objavio 20 izvornih znanstvenih radova u međunarodnim znanstvenim časopisima Curent Contents kategorije, sudjelovao je na međunarodnim znanstvenim kongresima s 46 predavanja i postera te održao 15 predavanja po pozivu. Bio je voditelj doktorata, 5 magisterija i 50 diplomskih radova. Godine 1996. primljen je u članstvo ugledne New York Academy of Science, a 1997. godine dobio je godišnju nagradu Award for Outstanding Achievement in Medical Science na najvećoj svjetskoj smotri inovacija u znanosti INPEX XIII u Philadelphiji, SAD.
U proljeće 1994. g. započeo je projekt stvaranja privatne Osnovne škole Kreativan razvoj. Školu je programski osmislio uz podršku nekoliko uglednih profesora Učiteljske akademije koji se bave talentiranom djecom i alternativnim pedagogijama te učitelja entuzijasta. Škola je počela raditi 1995. g. u unajmljenim prostorima. U rujnu 2000. g. počeo je gradnju vlastite školske zgrade u Šestinama. Nastava u novoj školskoj zgradi započela je nakon dvije godine, 2. rujna 2002. godine i to je bila prva školska zgrada u povijesti Hrvatske koju je izgradio pojedinac, a ne država, Crkva ili lokalna samouprava. 2002. g. otvara dječji vrtić pri OŠ Kreativan razvoj, a 2003. g. Privatnu gimnaziju Dr. Časl.
2013. g. otvara British International School of Zagreb, a 2014. Privatna gimnazija Dr. Časl postaje dio Cambridge Assessment International Education grupacije, najkvalitetnijeg srednjoškolskog međunarodnog obrazovanja. 2019. g. izgradio je Boarding School (internat za učenike svojih škola) te tako zaokružio svoja postignuća u polju obrazovanja.
Dr. Časl je veliki ljubitelj sporta, poglavito stolnog tenisa. Njegove su školske ekipe čak 18 puta bile državni prvaci, dvostruki prvaci Europe, a 2010. I 2012. g. viceprvaci svijeta. Dr. Časl je predsjednik Stolnoteniskog kluba Dr. Časl koji je od 2009. g. osvojio 11 naslova državnih prvaka, 2 puta Europsku Superligu, prvakinje I viceprvaci Mediterana te kao kruna 2018. Godine osvojena je Europska Liga prvakinja. To je jedini put da je neki ženski hrvatski klub osvojio Ligu prvaka.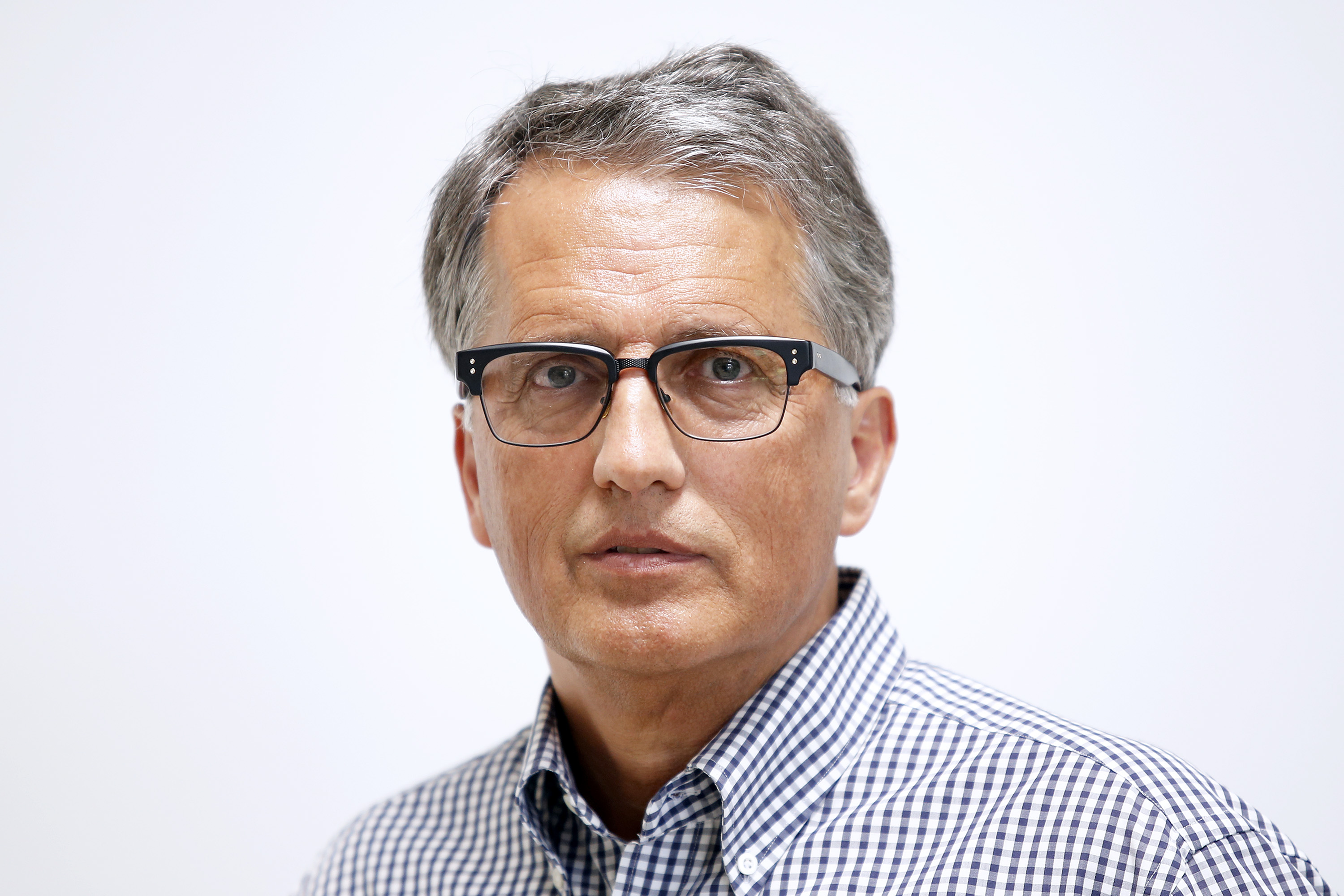 Dr.sc. Martin-Tino Časl
Ravnatelj- OŠ Kreativan razvoj